Among our many bakery packaging products, cupcake boxes are one of the most popular products for both bakeries and home bakers.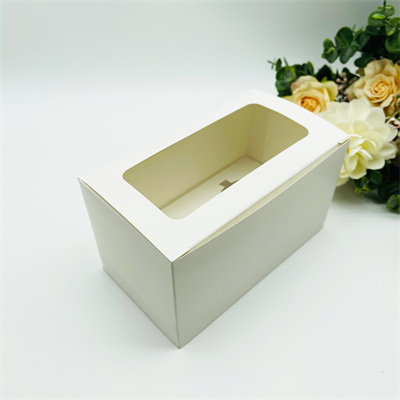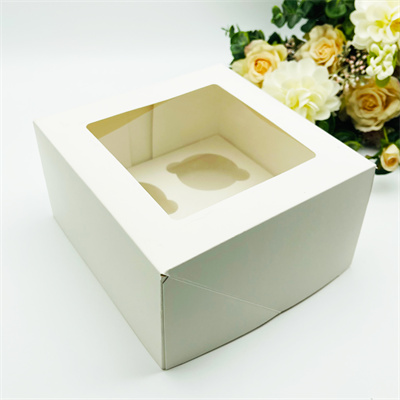 Reasons for the popularity of cupcake boxes.
1. Cupcakes are one of the most popular desserts. Cupcakes can meet the needs of individuals and multi-person organizations. A cupcake allows those who like desserts but cannot eat too much and are on a diet to have the proper intake to satisfy their taste buds. Cupcakes can be made in a variety of designs, adding different design elements that children will enjoy. A cupcake is the equivalent of a mini cupcake. Because of the popularity of cupcakes, they are very common for parties.
2. Cupcakes are very portable, whether used in a party or when you need to have a family day, picnic with friends, etc. You can always take them with you.
Cupcakes can be made in a variety of forms, not only in different designs, but also in the materials used to make them. The groups that eat them range from humans to animals. There are many stores that are already making cupcakes designed specifically for dogs. Cupcakes are made with ingredients that are safe for dogs to enjoy and delicious, which is like dog food, and our beloved pups can enjoy the food and sweetness with us. Because for many dog lovers, dogs are their family, their whole life, so we want them to be able to enjoy as we feel happy, we will do our best to make our family members live a better life. So there are also many dog owners who are willing to pay for this.
What are the sizes of cupcake boxes? What are the differences?
The size of cupcake boxes can be differentiated by the number of cupcakes you need to fill, generally there are 2 holes, 4 holes, 6 holes, 12 holes, and of course I also 8 and 9 holes, but not very commonly used. Less quantity is convenient for personal needs, more quantity is more convenient for family purchase.
The inside of the cupcake case is also different from the inside of the insert, the diameter and shape of the holes are in different forms, you can choose according to your preference.
In addition to the different inside, cupcake boxes also have a variety of designs, there are completely transparent lids, there are also translucent lids, there are those with a handheld, there are also those with a handheld rope, there are white simple styles, there are also pink red blue and other macaron colors, there are also advanced kraft paper colors and marble texture design, etc.
Where can I pick the right cupcake box?
If you immediately want to buy and use it, you can go to your local cupcake packaging accessories store to buy it.
You can also buy them online, where there are many sources and guaranteed timeliness, as well as great styles and prices. But remember, you need to take into account the cost of shipping.
If you want to consistently source cupcake boxes with innovative designs and styles and want more cost effective and acceptable prices for shipping, then you can look at sunshine bakery packaging company and consult with us and you will know that the prices are cheaper and more cost effective than what you can buy locally.
How to use cupcake boxes?
Cupcake boxes are very easy to fold, you just need to lay the cupcake box flat and then insert the corners into the snap according to the tabs on the top and you are done. There are some cupcake boxes that need to be folded, but there is a design of pop-up box, which is already pasted, as long as you receive the goods and open it, you can use it.
The insert inside the cupcake box is removable, so you can remove it if you don't need it, and then the size of the cupcake inside the insert is adjustable, so if your cupcake is a large size, the hole size inside can be folded up and then you can put a larger cupcake.
Accessories you may need for your cupcake box
Cupcake liner, there are aluminum foil material, greaseproof paper material, aluminum foil will be more resistant to high temperature and grease, the price is similar, you can choose according to your needs. There are also a variety of colors, you can match different designs.
Cake Charm, Cake Disc, Acrylic Gift Tag, acrylic material. You can customized can letter or pattern you need on the cake disc,such as happy birthday,best wish,and any special festival,nowadays,more and more buyer need to make customized cake topper and cake disc,the MOQ of the customized cake topper and cake disc is only 100pcs in sunshine bakery packaging!About the MOQ for the cupcake box,the box is just 100pcs for each size ,we have mulit-size and color for your to choose.
Candle for cupcake
We have many design for the candle,colorful candle,digital candle,Gradient candles, rotating candles etc.
If you looking for such item and you are going to purchase those item to sale,we can provide customized packaging such as product label,barcode,handle card for the individual packaging,company logo,color label ect. We have provide many many customized packaging design for many of our customer so if you just a start-up can do not know which product is popular and accept by add user,we can provide professional advise and suggestion.
Such as the popular design,color,pattern,we also have many new arrival each week,so if you don't want to miss the news product you can subscribe our store on alibaba,we also have live show every day if you want to know more information about our product ,size,MOQ,price,you can go to our live show and send us message. We also have discount and some coupon in our store,if your are our new customer you can also get one free sample from us !
You May Need these before your order
PACKINWAY has become a one-stop supplier offering full service and full range of products in baking. In PACKINWAY, you can have customized baking related products including but not limit to baking moulds, tools, deco-ration, and packaging. PACKINGWAY aim to provide service and products to who love baking, who devote into in baking industry. Fromthe moment we decide to cooperate, we start to share happiness. 
---
Post time: Apr-10-2023