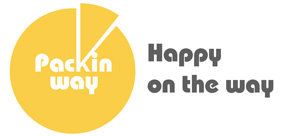 Disposable Bakery Packaging Supplies
PACKINWAY is committed to customer satisfaction - we specialize in custom wholesale large quantities of cake boards and baking boxes. Our bakery packaging supplies is available in a wide variety of different materials, colors and styles. From paper cake boxes and clear cake boxes to custom cake boards and baking accessory kits; you can find everything you need for your baking packaging supplies. Not only do our baking boxes come in a variety of sizes, shapes and styles, but we also offer a variety of color options; our cake boards are perfect for commercial and home bakers, with thicknesses from 2mm to 24mm; sizes from 4 inches to 30 inches, It can also be customized according to your requirements; so we can ensure that you can find all the bakery packaging products your bakery needs here for your smooth production and sales.Shop Our Disposable Bakery Supplies For All of Your Baking Needs.
Material:PET and cardboard
Color:white,black,clear, blue,red,pink or customized
Package:Carton (Usually 50 pieces are packed in a box)
Type:Single layer cake box,Double cake box ,Heighten the cake box
Material:Double Corrugated Paper Board,Solid
Board Size:4inch-30inch / Customized
Thickness:6mm,12mm,14mm,15mm,18mm,24mm / Customized Shape:Round,Square,Rectangle,Oblong,Heart,Hexagon,Petal / Customized
Pattern:Regular Pattern or Customised Pattern
Learn more about PACKINGWAY® products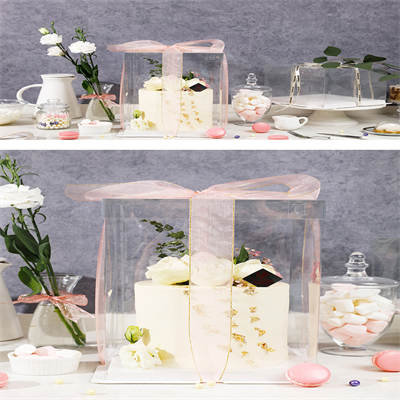 What is the best packaging materials suited for bakery products?
Brown paper: Brown paper is one of the most inexpensive bakery product packaging materials that can be found. ...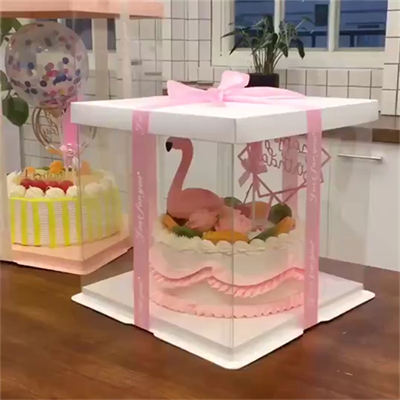 What is the importance of packaging bakery products?
Your packaging is essential to ensure that your baked goods and pastries arrive at their destination looking and tasting as stunning as they did in the display case, but also plays a vital role in branding your business.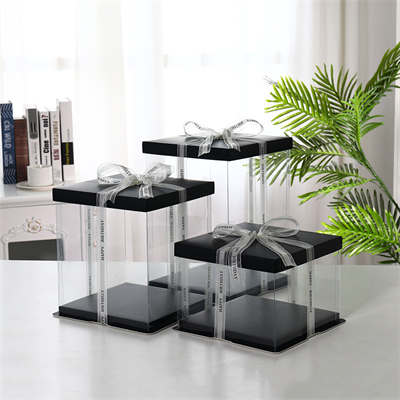 How do we present and decorate bakery products?
For savory items like loaves of bread, you can present wrap them in liners that match the colors of your bakery shop logo. For other things like quiches, puffs, pies, and more, you can choose to display them on trays lined with doily sheets.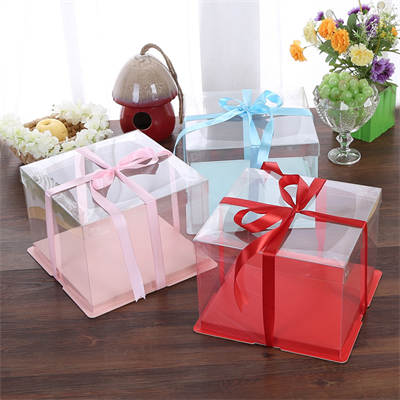 What type of packaging material is suitable for cakes?
The most common choice of packaging medium is plastic (generally flexible). ➢ It provides the required protection and preservation, grease resistance, physical strength, machinability, and printability.
Reasons to Buy From PACKINGWAY®

Lowest Price - Factory Direct
PACKINGWAY® We design, manufacture and wholesale cake boxes and boards, we also sell all bakery packaging products - that's why our prices are incredibly low.

High Quality - Professional Grade
All PACKINGWAY® products have passed the inspection, testing, certification and appraisal of SGS. The products are of high quality and have high requirements for the durability, reliability and environmental protection of the cake. You can use and buy with confidence.

Our R&D team has strict quality assurance process and timely rectification when needed. We have an experienced professional team to sell, design, manufacture and provide customized solutions.

3 Years Quality Guarantee
We back all PACKINGWAY® products with a 3-year warranty. We have 100% confidence in the quality of our products.
Contact Us! We are bakery packaging suppliers and we have cheap bakery packaging.
Looking forward to your consultation.
Our factory 's packaging supplies for baked goods is use food-grade materials .
We also sales bakery packaging material. Looking forward to your consultation.
Looking forward to your consultation.
We are professional baking packaging suppliers and Looking forward to your consultation.
As a baking packaging suppliers, we deeply know what customer's request.
Ust the best bakery packaging material,design the most attractive artwork and do the best manual work , we try to finish an atrwork not just a product.
Looking forward to your consultation.
Bakery packaging solutions tailored to your industry