How to Make Your Own Baking Sample Box? A Step-by-Step Guide from a Professional Bakery Packaging Manufacturer
As a professional bakery packaging manufacturer, we know that making samples is very important for customers. Before making large batches of cake boxes, samples can help customers to confirm whether they are satisfied with the design and size. This article will introduce in detail how to contact us to make samples and show our factory strength to customers.
Step 1: Contact us
If you need to make cake box samples, please contact us. You can contact us by telephone, email, online consultation and other ways. Our staff will contact you as soon as possible and assist you with the next steps.
Step 2: Provide sample design
After contacting us, you need to provide the design of the sample, including size, shape, color, material and other information. If you don't have a design, we can provide you with a professional design service.
Step 3: Confirm sample details
After we receive your design, our engineer will confirm the details with you, including material, printing, workmanship, etc., to ensure that the sample meets your requirements.
Step 4: Make Samples
After confirming the details, we will make samples. Our factory has advanced equipment and technology and can provide you with high-quality samples.
Step 5: Confirm the sample quality
After the sample is made, we will send the sample to you for confirmation. If you are not satisfied with the sample, we will modify it in time until you are satisfied.
Through the above steps, you can easily produce the samples you need. Our factory will ensure to provide you with the best quality service, so that you can rest assured about our products and services.
As a professional bakery packaging manufacturer, we pay attention to every detail and are committed to providing customers with the best quality products and services. If you need wholesale custom cake boxes, we will also provide you with the best price. Please contact us, let us help your baking business together!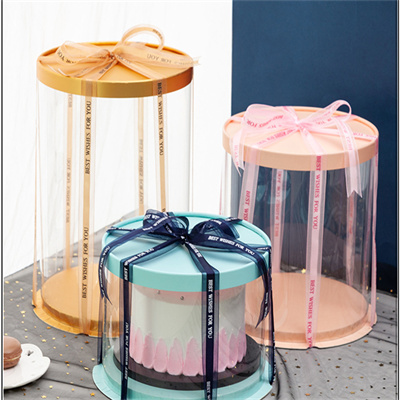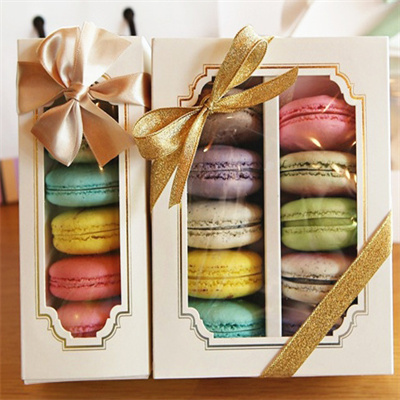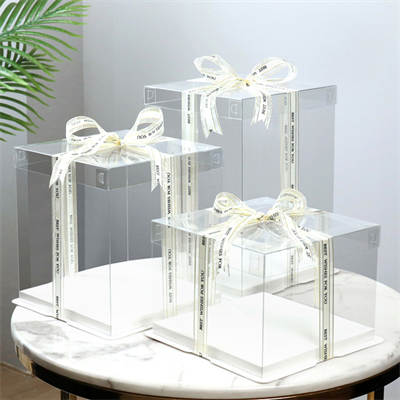 The Benefits of Ordering Custom Cake Boxes in Bulk
Ordering custom cake boxes in bulk has many benefits for your baking business. First of all, customized cake boxes can help you create a unique brand image.
Distinctive packaging will make your products easier to be remembered and recognized by customers, increasing brand value and popularity.
Secondly, custom cake boxes can better protect your products, reduce losses during transportation and storage, and reduce costs and waste.
In the end, custom cake boxes can increase your sales and profit margins, and customers will be more willing to choose beautifully packaged products instead of ordinary boxes.
This will help you to achieve greater success and profit in the local market and increase the competitiveness of your business.
As a professional bakery packaging manufacturer, we can provide you with customized cake box solutions and help you create a unique brand image to make your business more successful.
Please contact us for more details, let us work together to achieve greater success!
Part 3: The Most Common Shapes of Cake Boards
Thank you for reading, we are very much looking forward to working with you to realize the vision of bringing the sweetness of bakery packaging to the world.
We know that in today's highly competitive market, it is very important to have a professional bakery packaging supplier.
Our goal is to be your most trustworthy partner and bring considerable benefits and success to your business.
Let's create a better future together, so that everyone can feel happy, joyful and happy!
If you have any questions or needs, please feel free to contact us, we will serve you wholeheartedly!
You May Need these before your order
PACKINWAY has become a one-stop supplier offering full service and full range of products in baking. In PACKINWAY, you can have customized baking related products including but not limit to baking moulds, tools, deco-ration, and packaging. PACKINGWAY aim to provide service and products to who love baking, who devote into in baking industry. Fromthe moment we decide to cooperate, we start to share happiness. 
---
Post time: May-05-2023